L Spa "ME TIME!"
The seasons are starting to change and so are our routines! Before life kicks into high gear with schedules, to-do lists and deadlines, commit to your health and wellbeing with your very own Spa Junkie membership! Do not put yourself on the back burner. Now is the time, if you have not already done so, to become an L Spa Junkie!
Spa Junkie Membership $99* with privileges including choice of:
Wellness Massage (60min)
Express Mini Refresher Facial (45min)
Urban Man Hot Towel Facial (60min)
Sole Soothing Pedicure (90min)
Urban Man Sports Foot Treatment (60min)
A value up to $115!
Spa Junkie Members are entitled to one of these wellness options per month for as long as their membership dues have been paid (paid monthly or renewed annually).
plus…
15% discount on all other L Spa treatments
15% discount on Retail Product
Unlimited $63

 

(45min) Wellness Massages
Complimentary 60MIN Wellness Massages on your birthday
Complimentary 120MIN in our Far Infrared Sauna
Complimentary 2 x 10MIN Vibra Pro 5500 sessions
*Minimum 12 month membership. See contract for full details.
Ask an L Spa Expert today about our membership programs because time to yourself, for yourself is of utmost importance.
---
Menu Feature: Mini Refresher Facial
Enjoy the benefits of a quick pick-me-up with our Mini Refresher Facial! Experience increased hydration levels, refined & smoothed skin or reduced wrinkle depth when treated with one of our highly specialized, professional skin care lines.
---
Product

Feature: Eminence Organics Clear Skin Probiotic Moisturizer

Refresh and cool skin with cucumber and willow bark found in the ultra-light and detoxifying Clear Skin Probiotic Moisturizer from Eminence. Tea tree oil visibly reduces inflammation while yogurt gently exfoliates and revitalizes skin.
---
September Wellness Bonus:

Complimentary

Brow Tint
Your eyes are the windows to your soul and nothing frames the face like bold, beautiful brows! This September we are gifting you a complimentary brow tint with each lash tint; helping you save precious minutes each day with this amazing enhancement.**
**Same day scheduling required. Must be scheduled as a lash and brow tint. Complimentary brow tint cannot be exchanged for an alternative service. Terms & conditions apply.
---
L

Spa Charity of the

MONTH

Congratulations to Myste Kruger, our September Member of the Month! Myste has selected Big Hearts for Big Kids as her charity of choice.

"Tenille Townes is a close family friend and she starter this fundraiser when she was 15 years old. Our family has volunteered since day one. Donating to our local youth emergency shelter is near and dear to our hearts, we're helping kids right in our community.

I was one of the first members of the L Spa and I love coming here so much! You have to relish those rare opportunities to take care of yourself."

-SPA JUNKIE MYSTE
---
L

Spa Team Member Highlight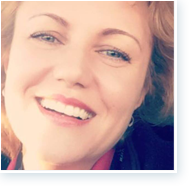 Diana Lebsack
This month the L Spa Team would like to highlight Diana Lebsack for being an amazing team member. 
"I love what I do and I love working with my amazing coworkers." – DIANA
Congratulations Diana, thank you for being part of our team!