Meet Our Massage Therapists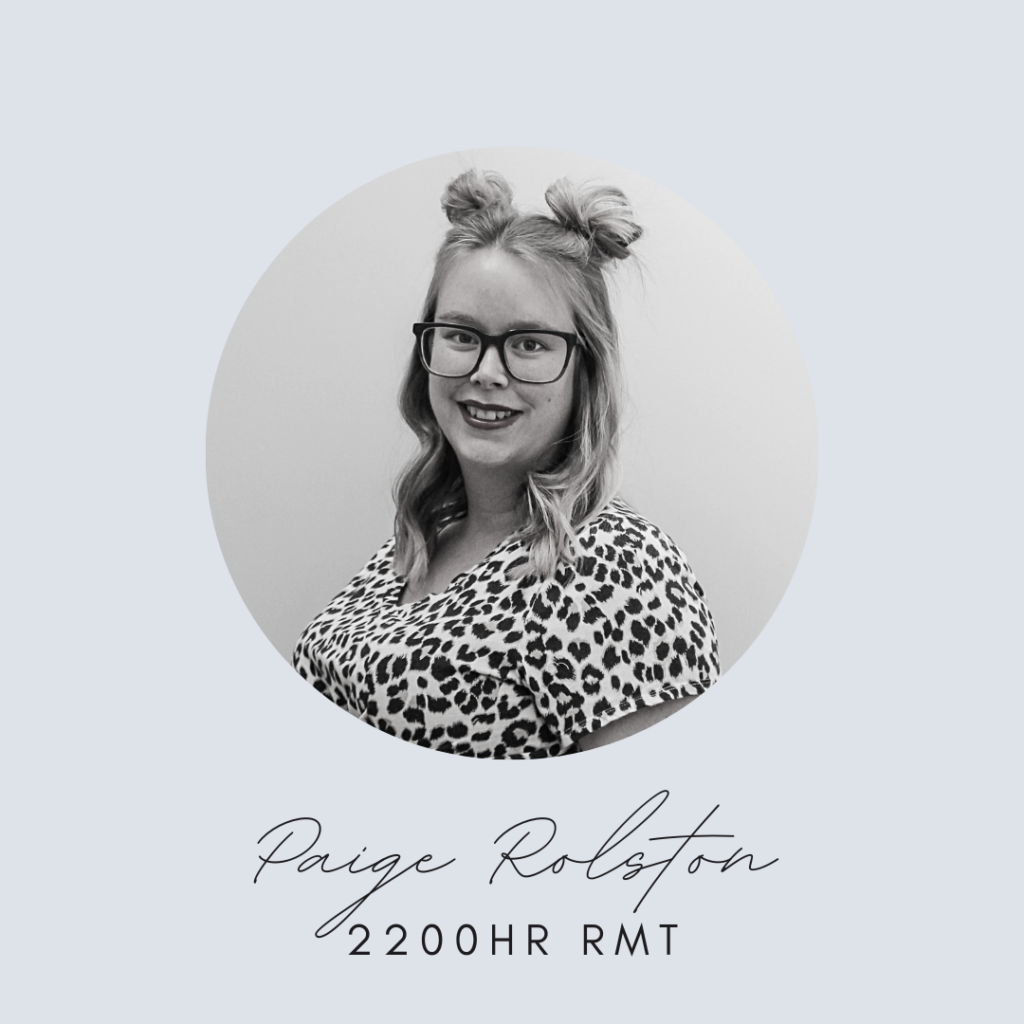 Paige Rolston
2200hr RMT
Relaxation Massage
Therapeutic Massage
Pre/Post Natal Massage
Orthopedic Massage
Body Therapy
Myofascial Cupping
Indian Head Massage
Assisted Stretching
Hey Spa Junkies, for those who don't know me, I'm Paige Rolston, RMT. I moved to Grande Prairie from Nova Scotia in July of 2013 and started at the L Spa right after.
I took my 2200hr massage therapy program at ICT Northumberland College in Halifax, NS. I've since taken courses in Myofascial Cupping, Orthopedic Massage or the chest, anterior shoulder & rotator cuff, and Assisted Stretching. One of my favourite therapies to give is Prenatal Massage. As a mom of 2 myself, I have a soft spot for the aches & pains that pregnant women have.
When I'm not working, I spend my days staying busy with my kids and my evenings doing whatever new & exciting craft I saw.
I cannot wait to see all my old clients again and meet all the other new faces on my table.
---
Jan Kudrna
2200hr RMT
Relaxation Massage
Therapeutic Massage
Pre/Post Natal Massage
Manual Lymphatic Drainage
Myofascial Cupping
Indian Head Massage
Hot Stone Massage
Jade Stone Massage
Reiki 3rd Level
My name is Jan Kudrna, I have been an L Spa Registered Massage Therapist since 2015.
I have almost 19 years of experience in muscular therapy. I started studying physiotherapy at the University in Pilsen, Czech Republic, in 2002. This program consisted of theoretical knowledge of physiotherapy and massages including practical hours in hospitals, rehabilitation clinics and spas. I graduated with Bachelor's Degree in 2005, My working career started as a physiotherapist in the clinic specialized in post-cancer treatments for 2 years. This clinic taught me about rehabilitation programs for clients with cancel and also about manual and machine lymphatic drainage.
My Canadian RMT journey began October 2008, specializing in therapeutic massages, deep tissues, Manual Lymphatic Drainage, and Reiki programs. Although I am not able to practice as a physiotherapist in Canada, my knowledge benefits my clients during each massage session.
My L Spa career started October 2015 and it has been a phenomenal experience to work for a spa where high standard of quality is of utmost importance. Since joining the L Spa Team, I have added contemporary cupping, advanced cupping, hot stone massage and jade stone massage programs to my list of specialties and modalities.
Feel free to schedule your next massage session with me, and allow me to show you how my wealth of knowledge and experience sets me apart from the rest.
---
A Spa Massage Practitioner of Alberta College of Massage Therapy, I, Andrea provide massage treatments and techniques that put an emphasis on comfort and relaxation through the use of a range of massage methods.
I've always had a passion for helping my clients feel good and to see the outcome of how massage heals physically and emotionally. Following an intake evaluation, I analyze what needs to be treated and construct a therapy to match the expectations of my clients. I weave a combination of techniques from various types of massages into a smooth and enjoyable flow that included of full-body Swedish massage, deep tissue massage, and stretch fascia release therapy are all part of continuing professional education and updating skills with work ethics.
I believe that healing philosophy of Usui Reiki, it can invigorate a relaxation massage with the healthy and joyful balance of Qi's energy flow between soothed mind and comfortable body, that improve physical, mental health, thence the massage stimulates own natural self-healing, recharged power and maintains the quality of our life with a natural approach to wellness!
I am also providing customized facial services, holding a certificate of advanced esthetics, to complete specific beauty care.