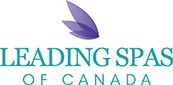 Leading Spas Canada – Canada's national spa organization that provides support for development of the Canadian spa industry and the promotion of Canada as the finest spa destination in the world.
The L Spa and Wellness Centre has been a Leading Spas of Canada Member since 2009.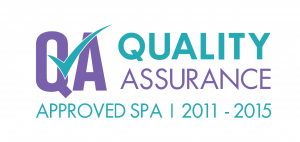 Quality Assured by LSC – Quality Assurance is a method for verifying the quality and integrity of the services and practises provided by spas demonstrates that they merit the confidence of clients, staff, government agencies and the general public. On-site assessment with extensive evaluation of all elements of operating a spa to include bookings, appointment processes, management & resource documentation, physical inspection, sanitation and sterilization procedures.
The L Spa and Wellness Centre is one of 8 Spas in Alberta and 22 in Canada that is QA approved. The L Spa and Wellness Centre has been a QAA spa since 2010.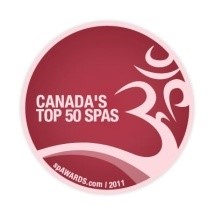 Top 50 Spa in Canada (2011, 2012 & 2013) -a spa AWARD is given on to the best spas in the industry based on website creativity & presentation, ease of access to information on treatments and pricing, online reservations, operation of gift cards, innovative spa treatments, unique marketing programs and overall guest satisfaction.
 The L Spa and Wellness Centre was one of 6 spas in Alberta to receive this prestigious award.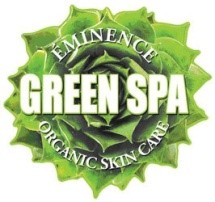 Eminence Organics Green Spa –Eminence Organics initiated a green spa policy and certification program designed to reward those active in the green movement while inspiring others to do more in their spas and salons. Spas and salons must meet specific criteria in order to be recognized as an "Eminence Green Spa" such as reusable and biodegradable options when possible, in-spa recycling programs and more.
The L Spa and Wellness Centre has been an Eminence Organics Green Spa since 2011.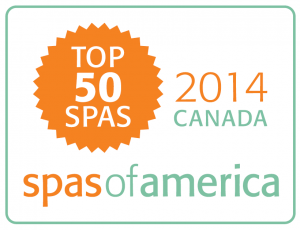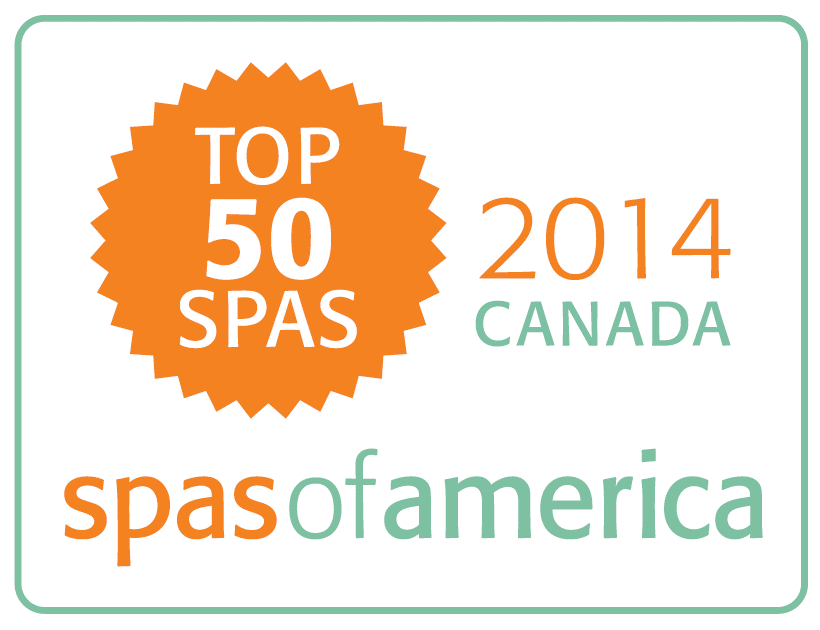 Spas of America – Spas of America is a global online media company focused on healthy living and travel. They showcase the best day, resort, hotel and destination spas in North and South America to spa travel customers around the world. They also produce articles and editorial spa reviews for our site and our media partners.
Spas of America's Top 50 Canada Spas & Top 100 Spas – Annual ranking of the top Spas based on consumer behavior on our website. The L Spa and Wellness Centre has been a Spas of America top Canadian spa since 2012.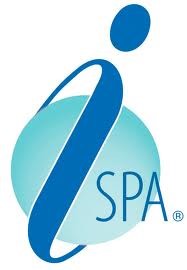 ISPA– For over 20 years, the International SPA Association has been recognized worldwide as the professional organization and voice of the spa industry, representing health and wellness facilities and providers in more than 70 countries. Members encompass the entire arena of the spa experience, from resort/hotel, destination, mineral springs, medical, cruise ship, club and day spas to service providers such as physicians, wellness instructors, nutritionists, massage therapists and product suppliers.
ISPA advances the spa industry by providing invaluable educational and networking opportunities, promoting the value of the spa experience and speaking as the authoritative voice to foster professionalism and growth
The L Spa and Wellness Centre has been a ISPA member since 2011.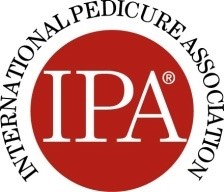 IPA – The International Pedicure Association was developed for the modern pedicurist worldwide, to help meet their needs and concerns regarding pedicures. Through a support network along with the highest levels of education in the industry, safe high quality pedicures can be achieved. To help elevate and differentiate pedicurist who wish to go beyond their education, the IPA was founded by the late Dr. Arnold in 2004.
The L Spa and Wellness Centre has been an IPA member since 2011.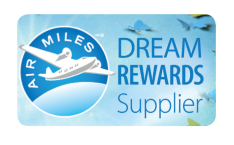 Air Miles Dream Reward Supplier – Air Miles Collectors can redeem miles to indulge in one of three package at the L. For full redemption details visit airmiles.ca.
The L Spa and Wellness Centre has been a proud Air Miles Dream Reward Supplier since 2014.
Chamber of Commerce – The L Spa and Wellness Centre was chosen as by the Alberta Chamber of Commerce as a finalist in the Employer of Youth Award of Distinction Category as a finalist – 2011.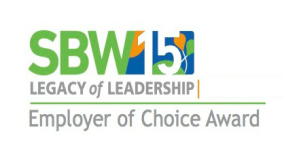 The L Spa and Wellness Centre was an award finalist in the category of Employer of Choice through the Grande Prairie and District Chamber of Commerce in 2012, 2013 and again in 2015. In 2015 the L Spa won the award of Employer of Choice. The L Spa and Wellness Centre was also a finalist for Small Business of the Year 10 -100 Employees in 2015.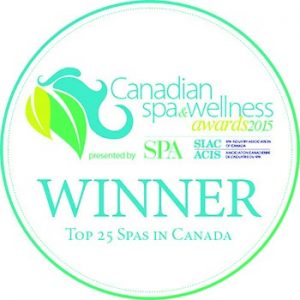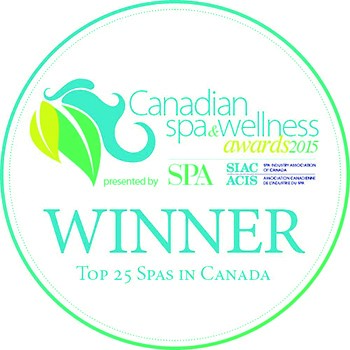 Spa Inc Magazine and the Spa Industry Association of Canada (SIAC) recognized The L Spa and Wellness Centre as one of their Top 25 Spas in Canada in 2015 & 2016 .
Noteworthy:
The L Spa and Wellness Centre has contributed and been featured in several publications:
Home Front Magazine
Spa Life Magazine
Guided Synergy Magazine
Alberta Venture Magazine
West Jet Up Magazine
Spa Inc Magazine
Grande Prairie Smart Guide
The L Spa and Wellness Centre has been featured on The Backyard Tourist TV Show.
The L Spa and Wellness Centre is home to the original Spa Junkie Membership program since 2009.
Community is important to The L Spa and Wellness Centre with past and present involvement including:
Heart & Stroke Foundation
Big Hearts for Big Kids
Big Brothers Big Sisters
Odyssey House
MS Society
Brian Harms Run
STARS (Shock Trauma Air Rescue Society)
Conspiracy of Hope
Aurora Home
Ronald McDonald House
The L Spa and Wellness Centre received the honour of being The Best of Grande Prairie 2013 under the category SPA by HQ Grande Prairie and Top 3 best spas in Grande Prairie in 2018 and 2019.