Who We Are
At COOLA, we're passionate about creating beautiful product experiences that embody a happy, healthy lifestyle. We believe that clean beauty should feel as good as it is healthy, which is why we're on a quest to develop organic products you'll love wearing everyday.
Our Story
Our story began when Chris was living in Southern California and his parents were both diagnosed with melanoma. Inspired by the healthy California lifestyle around him, he wanted an effective, organic sunscreen that felt nice enough to use everyday. When he couldn't find what he was looking for, COOLA was born.
Today, COOLA is sold in over 40 countries and continues to redefine and elevate organic beauty.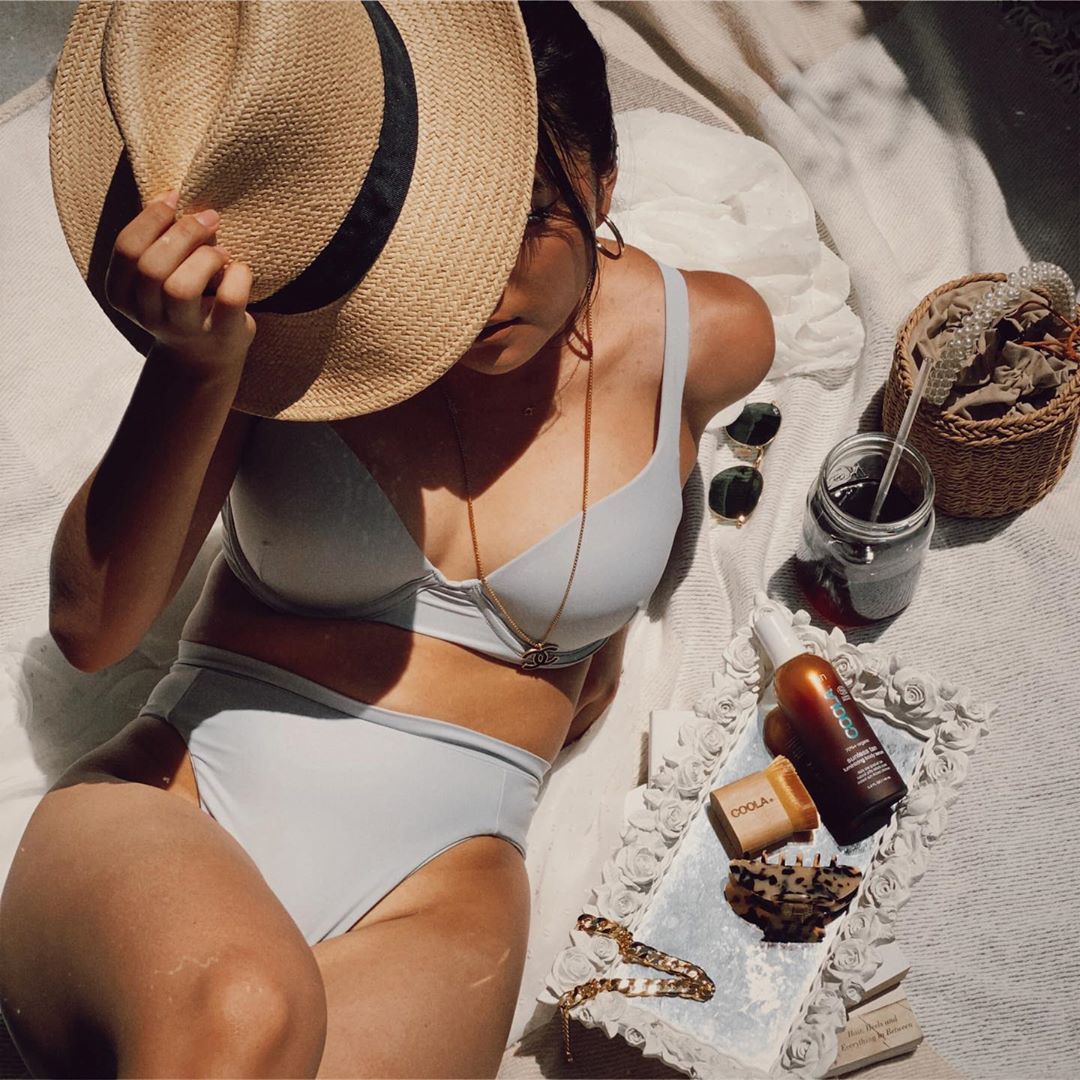 Certified Organic
Every COOLA formula is crafted with at least 70% certified organic ingredients. Our ingredients are certified organic by third-party USDA-accredited certifying agents including: Oregon Tilth, EcoCert S.A. and Quality Assurance International
70%+ Organic
70%+ or more of every one of our formulas are made up of certified organic ingredients. We believe that we are all a product of our environment, and are committed to protecting our bodies, waterways, and habitats by using ingredients grown using biologically-based substances and farming methods to the fullest extent possible.
Farm to Face®
We believe in formulating our products with certified organic and non-GMO ingredients that follow sustainable farming practices, support local communities, and reduce the usage of pesticides that contaminate our bodies, waterways, and environment.
Antioxidant Enriched
All of our products are infused with powerful antioxidants that help fight free radicals, such as Red Raspberry Seed Oil, Linseed Oil Extract, Cocoa Seed Extract, Buriti Oil, and Prickly Pear Extract.
Plant Protection®
We harness the power of plant cell actives to nourish and support healthy skin. It's part of our commitment to using naturally effective and sustainably-sourced ingredients to achieve superior results organically.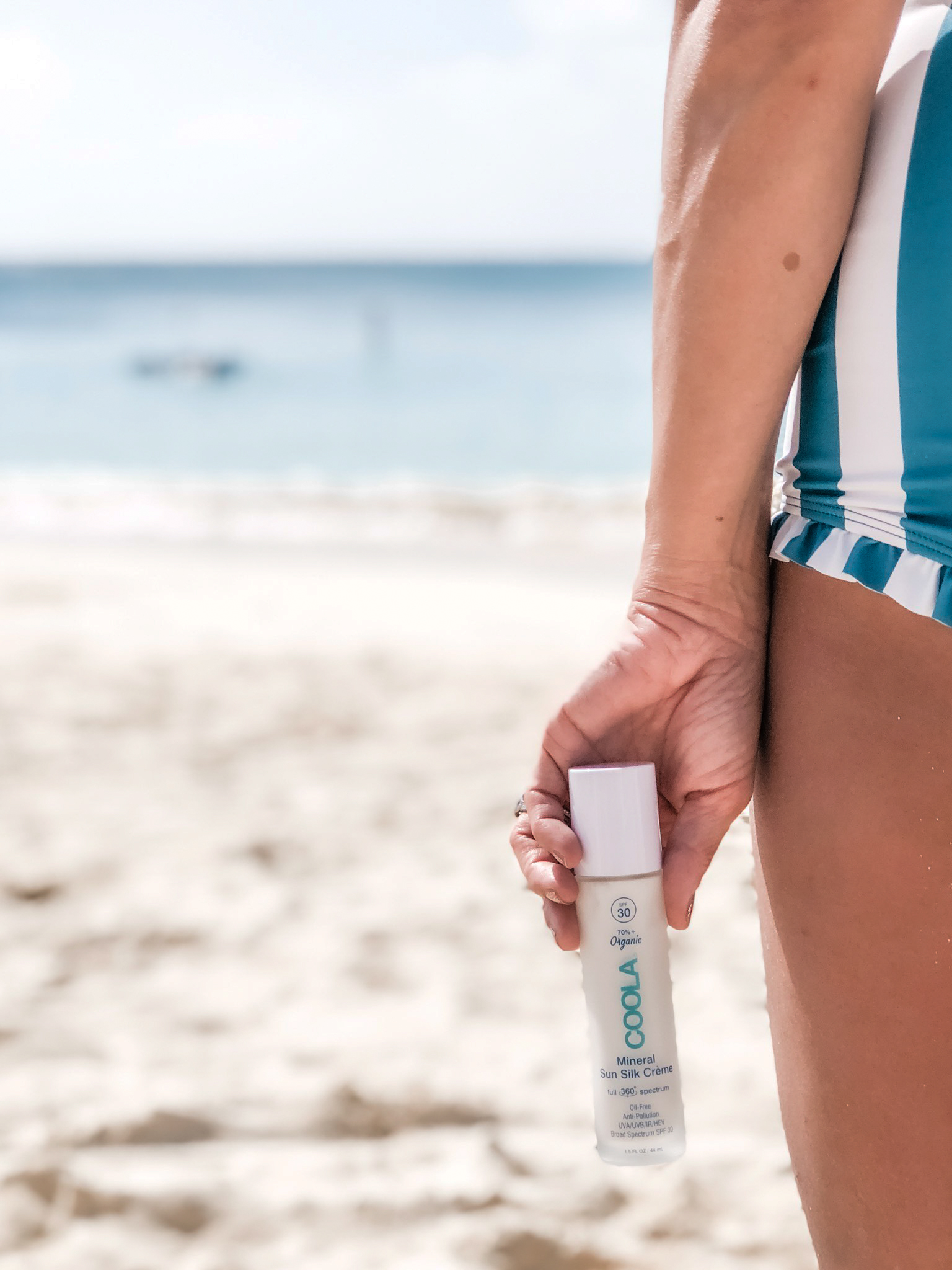 Our "No" List
Here at COOLA, we are conscious about what goes into our products, but we're equally as concerned with what we keep out. We follow a strict restricted ingredient list that goes beyond industry standards to exclude over 1000+ unwanted ingredients from all of our formulations. Among our no-list are the following, which you can be rest assured we do not formulate with:
Sulfates (SLS/SLES)

Synthetic or Artificial Fragrances

EDTA

Formaldehyde

Hydroquinone

Lanolin

Micro-Beads
Mineral Oil
In addition, benzene is not an ingredient in any of our products. Benzene can be detectable in some raw materials, including those derived from petrochemicals and petroleum. Our strict formulation standards prohibit the use of petroleum-derived ingredients in our formulas. In the recent report released by Valisure LLC, the COOLA products tested were confirmed NOT to contain benzene.
All of our fragrances are 100% natural, with all constituents extracted from plant sources. We do not use any synthetic fragrances in any of our products. Unlike common industry practice, we are one of the few companies that choose to disclose the ingredients and constituents in all of our fragrances, so you can be rest assured of what is in our formulas. You may find the constituent listing on the ingredient list or on the product page on our website.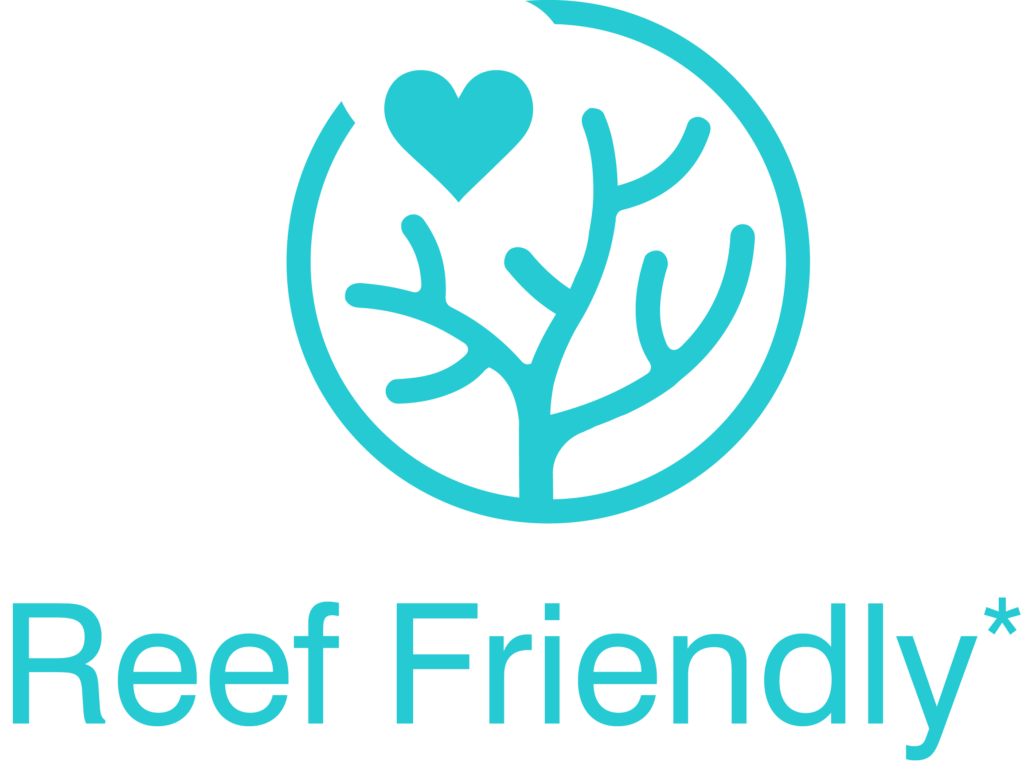 Here at COOLA, we're conscious about what goes in our products but we're equally as concerned with what we keep out. As we continue to evolve, we've taken strong initiatives to roll with the punches, or in this case, the waves! COOLA is proud to offer a wide range of organic, feel-good sunscreens that satisfy reef-friendly requirements recently recognized by Hawaii's government. These requirements ban the sale of sunscreens containing Oxybenzone and Octinoxate, two chemical sunscreen actives that research suggests have damaging effects on our beloved oceans and coral reefs.
We believe our expanded Mineral Collections offers some of the best-in-class reef-friendly sun protection. It combines non-nano Zinc Oxide and Titanium Dioxide with genre-defying technology that applies transparent and lightweight, yet delivers powerful broad spectrum coverage for even the most sensitive skin.
We continue to strive for excellence in the non-
mineral sunscreen category and are proud to ensure that our Classic sunscreens, which utilize traditional chemical filters, are also free of Oxybenzone and Octinoxate. This commitment, combined with our efforts to source raw ingredients from organic farms, significantly reduced our impart on rivers and streams, and the oceans they run into – and we think that's best for the environment!
---
Sun Science
The Truth Behind The Light!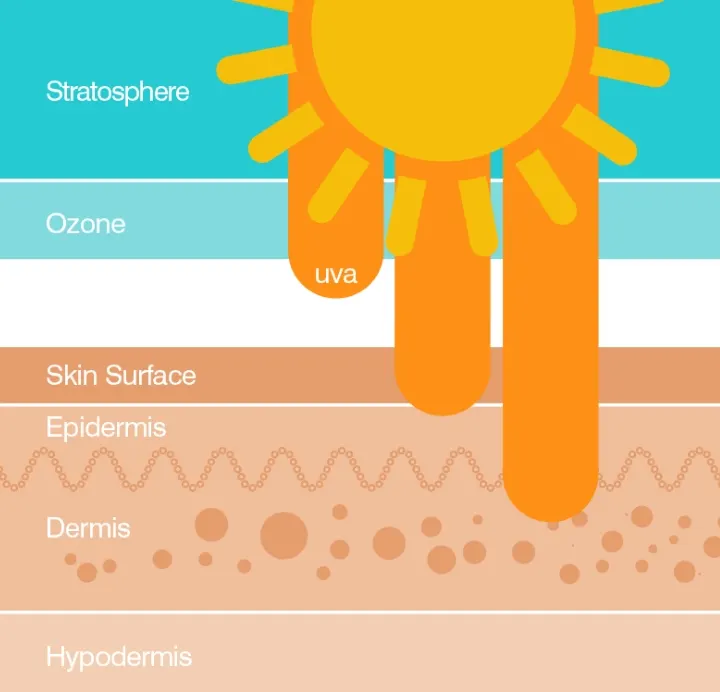 What Are UV Rays?
The sunlight that reaches us is made up of two types of harmful rays: long wave ultraviolet A (UVA) and short wave ultraviolet B (UVB).UVA rays penetrate deep into the dermis, the skin's thickest layer. Unprotected exposure can lead to premature skin aging and wrinkling (photoaging), and suppression of the immune system. UVB rays will usually burn the superficial layers of your skin. It plays a key role in the development of skin cancer. The intensity of UVB rays vary by season, location and time of day, with 10AM to 4PM being the peak hours. Sunburned skin doesn't just feel awful, it can cause permanent damage over time.
I'm Bad With Numbers
The SPF Scoop
SPF stands for sun protection factor. Sunscreens are classified by an SPF number which refers to their ability to deflect UVB rays. The SPF rating is calculated by comparing the amount of time needed to burn sunscreen-protected skin vs. unprotected skin. Use a broad spectrum SPF of 30 or higher to protect not only against sunburn, but reduce the risk of skin cancer and premature skin aging caused by the sun.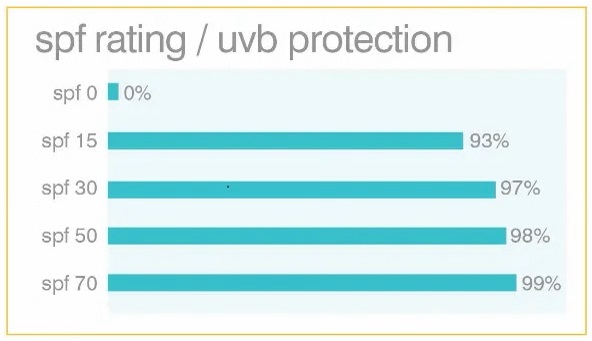 Digital Overload?
The Hard Truth

What is Blue Light?
Blue light (also known as high energy visible light, or HEV) is the strong light that emits from the screens on cell phones, computers, tablets, and TVs, as well as from fluorescent and LED lighting. The sun also emits blue light, so you're exposed to it when you're outside, too. Yep, it's everywhere.
Research indicates that blue light can reach deeper into our skin than UVA and UVB rays, passing through both the epidermal and dermal layers to reach the subcutaneous tissues—and perhaps even deeper. And it's causing trouble all along the way. One study suggests that blue light may be as harmful to skin as UVA and UVB light combined.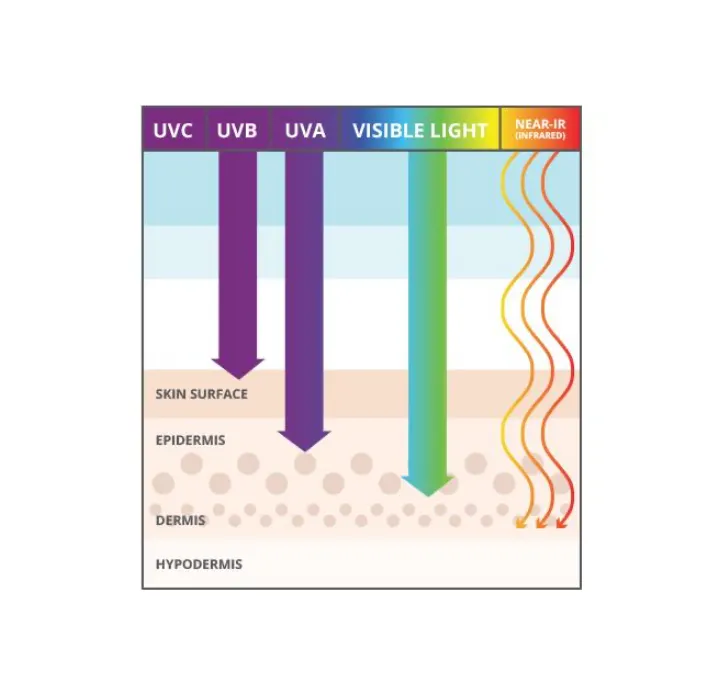 ---
Classic Versus Mineral
Classic and Mineral Sunscreens are differentiated by their active sun protection ingredients. Classic sunscreens use chemical (also commonly referred as "non-mineral" or "traditional") active ingredients designed to absorb and dissipate UVA/UVB rays, while Mineral sunscreens use mineral (also commonly referred to as "physical") active ingredients such as Titanium Dioxide and Zinc Oxide to scatter and reflect UVA/UVB rays.
All of our formulations, both Classic and Mineral, guarantee broad-spectrum protection from both UVA and UVB rays!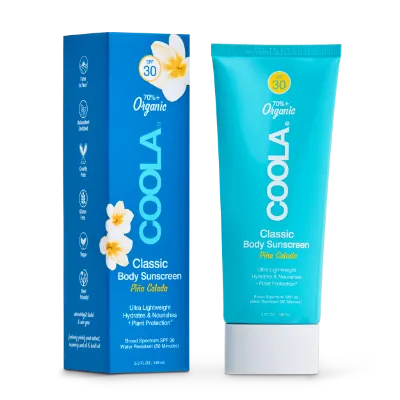 ---
* All Rights Reserved By © 2022 COOLA LLC.