Trick your skin with this treat!
Collagen Induction Therapy, also known as micro needling, is all the rage! This therapy was developed thousands of years ago as part of Chinese Medicine and has evolved to become a must have system facilitating transdermal absorption and collagen induction.
How Does it Work?
Micro needles made from surgical steel, embedded in a roller gently penetrate the skin at various depths to stimulate cellular action. Home rolling systems penetrate to a depth of 0.2mm and is designed for epidermal stimulation. A professional rolling treatment penetrate 0.5+mm facilitating deeper dermal rolling and collagen production that can last up to 7 years. Collagen Induction Therapy has cumulative results and dramatically enhances the overall health and function of the skin.
What Are the Benefits?
· Improvement of the overall signs of ageing.
· Diminishes large pores, sun damage, pigmentation, scarring, rosacea, crow's feet, under eye puffiness, congestions and acne breakouts.
· Increases product penetration, circulation and oxygenation.
Spa Junkies, allow us to trick your skin with this results driven treat! Roll on over to the L Spa so we can help you roll your skin to the best it has ever been! Healthy skin starts today!
---

Menu Feature:
Luzern Oxygen Therapies
Increase the uptake of oxygen in your skin by 90% with Luzern O2 Therapies! Whether you are planning a night out, attending a special event or looking for a pick-me-up, this is just what your skin expert ordered! With sessions ranging from a 30MIN express therapy to a luxurious 90MIN advanced therapy, oxygen dermal rejuvenation was designed to fit into just about any schedule!
---

Product Feature: 
Marine Peptide Serum
Introducing the Marine Flower Peptide Serum from Éminence Organic Skin Care. Immerse your skin in concentrated plant peptides and double collagen density. Globally and sustainable sourced freshwater and salt water algae is not only a cruelty free alternative to animal derived collagen but also an anti-aging powerhouse!
---
L Spa Charity & Member of the Month
Bandaged Paws

chosen by Helen Moore

Congratulations Helen Moore, you are our October Member of the Month! Helen has selected Bandaged Paws as her charity of choice.
"Bandaged Paws does so much for this community and deserves recognition and rewards for their hard work and dedication with and for the animals/ pets. " – HELEN MOORE
"The L Spa is a wonderful relaxing spa with professional staff who never disappoint. I always leave here looking forward to my next visit." – HELEN MOORE
---

October Wellness Bonus – 

Collagen Induction Therapy



Collagen Induction Therapy is all the rage and we want you to experience the endless benefits! During the month of October take advantage of a limited series offer; 4 Collagen Induction Therapy sessions for only $550 ($250 in savings). Sessions may be scheduled 4 to 12 weeks apart for optimal transformational results!

*Discounts & promotional offers may not be combined. Terms & conditions apply.
---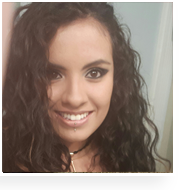 L Spa Team Member Highlight
Maria Gomez |
This month the L Spa Team would like to highlight Maria Gomez for being an amazing team member.
"I want to take this opportunity to thank all my amazing clients that make working fun and rewarding, and my co-workers for being an amazing team and amazing friends. I hope I have been able to make everyone enjoy their time at the spa and feel their best." – MARIA GOMEZ
Congratulations Maria, thank you for being part of our team!