Going Green!
Every single day we are exposed to pollution. Pollution of our food, pollution of our air, pollution of our water and pollution of our personal care. It is estimated that the average woman leaves her home each day with an average of 200 chemicals on her body! In this day and age going green has new meaning!
Going green by purchasing non GMO and organic food, going green by recycling to protect the earth and by going green with what we use on the largest organ of our body, our skin!
The L Spa and Wellness Centre is proud to be carry skin care collections that are green and clean. From using renewable energy, clean processing systems, recycled packaging, printing with vegetable dyes to planting a tree for each product sold it is not hard to believe why the L Spa team and Spa Junkies are obsessed with
Eminence Organic Skin Care
Comfort Zone
Luzern Laboratories
Jane Iredale
Neuma
Spa Ritual… and more!
Visit the L Spa today and allow us to help you find your perfect match!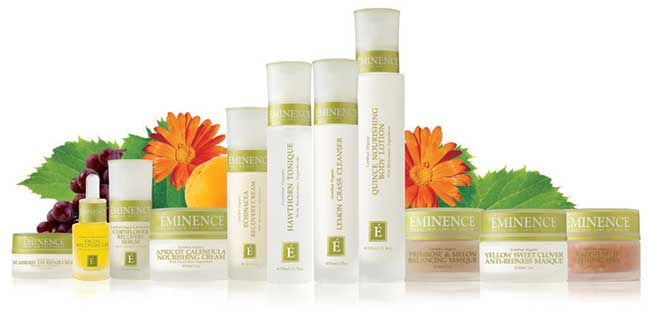 ---
Menu Feature:
Raindrop Ritual
Experience a therapy unlike any other with a Raindrop Ritual.  An array of botanical essences are skillfully delivered to the back instantly stimulating the sense of touch followed the sense of smell through complex aromas. Gentle, relaxing strokes blend oils and deeply relax the body while facilitating the release of blockages and toxins in turn promoting balance and harmony.

---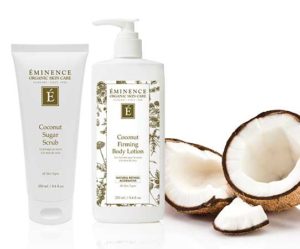 Product Feature: 
Éminence Organics Coconut Firming Body Lotion
The Coconut Firming Body Lotion from Eminence Organic Skin Care is adored by Spa Junkies! Actives such as botanical hyaluronic acid, coconut and a Natural Retinol Alternative invigorate skin while leaving a hydrated glow. Experience this collagen boosting body lotion for yourself, your skin will be thanking you!
---
L Spa Charity & Member of the Month
Grande Prairie's Odyssey House 
chosen by
Jamie Simpson

Congratulations Jamie Simpson  our April Member of the Month and Grande Prairie Odyssey House as her charity of choice.
QUOTES FROM JAMIE:
"I believe women need to support one another, especially in times of crisis . It is important to have the net of safety, security and community to help rebuild."
"The L Spa has provided services that support my journey of self-care. I have learned that I cannot 'give' if my cup is empty."
---
April
 Wellness Bonus – 

Vibra Pro 2 for 1 Sessions



Embrace positive vibes, or rather vibrations with a Vibra Pro 5500 session. Shake away muscle tension, increase circulation and boost your metabolism in a little 10 minutes at only $10 per session. During the month of April you may share the experience with two for one sessions!
*Terms & conditions apply.
---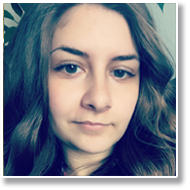 L Spa Team Member Highlight
Rachel Rempel |
"I am very honoured and thankful to be chosen as team member of the month. I enjoy working at the L Spa because of the relaxed and positive atmosphere. It is so rewarding to be a part of a team that is daily encouraging health and wellness to all."  – RACHEL REMPEL
Congratulations Rachel, thank you for being part of our team!