Running on Empty?
Time for a quick self-evaluation. Have you been cramming more and more into every last minute of the day? Are you feeling pressured and stressed? Are you sleeping enough? Exercising enough? When was the last time you unplugged?
You may be running on empty and it is time for much needed self care! The world is spiraling out of control and we are pushed to our limits. Prolonged psychological stress can be a silent killer wreaking havoc on your body! Take a step back and hit the pause button.
Relax, recharge and renew with modalities designed to approach the body as a whole! Therapies designed to target mind, body and soul!
Therapies such as hot stone massage, aromatherapy, shiatsu, reflexology, manual lymphatic drainage, Reiki and a raindrop ritual. Make the L Spa your escape and emerge refreshed and ready to take on the world!
---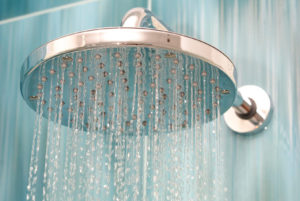 Menu Feature:
Complimentary Raindrop Shower
Our Raindrop Shower featuring a luxurious steam option may not be a menu feature in the true sense of the word but it is sense stimulating! Beautiful amenities paired with a hint of steam and soothing droplets of water offer the ultimate reprieve after a long day. Indulge in the perfect pre-treatment treatment, and did we mention it is complimentary?
---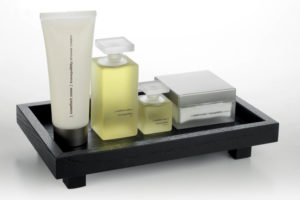 Product Feature: 
Comfort Zone Tranquility Blend
Have you ever wondered if  'ZEN' came packaged? Guess what, the Tranquility Oil Blend from Comfort Zone is just that, pure unadulterated ZEN! Dab a little behind the ear or on your wrist, add a few drops to a warm bath or add some to your diffuser. You can instantly turn your day around with this L Spa Team favourite!
---
L Spa Charity & Member of the Month
Bandaged Paws 
chosen by
Kim Lake

Congratulations Kim Lake  our June Member of the Month and Bandaged Paws as her charity of choice.
QUOTES FROM KIM:
"Bandaged Paws do awesome work for neglected and homeless animals. Now that the SPCA has closed their workload has increased immensely. They need all the help they can get."
"I love the atmosphere at the L Spa, very relaxing! Everyone is very friendly and always smiling. Love Diana's pedicures, she is the best!"
---
June
 Wellness Bonus – 

Complimentary 30 MINUTE Far Infrared Sauna Session



Have you been running on empty? As we settle into Summer it is time for self care! During the month of June enjoy a complimentary 30min Far Infrared Sauna session with any Advanced or Holistic Therapy.
*Terms & conditions apply. 
---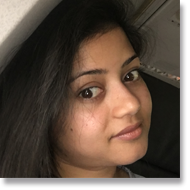 L Spa Team Member Highlight
Sarita Yelagani |
"I love working at the L Spa for so many beautiful reasons. I feel fortunate to have met such awesome work-mates & seniors, many of whom have become more than work-mates. I enjoy the environment of L Spa where we are helping people to realize importance of wellness & relaxation in their daily life which is the root of their healthy mental life."  – SARITA
Congratulations Sarita, thank you for being part of our team!